Who Answers the Phone?
For Plumbing, Electrical, and HVAC Service Companies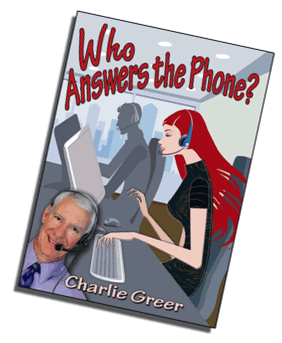 Who Answers the Phone? on Audio CD: $99
The person who responds to telephone inquiries for service and free estimates has one of the most important positions in a service company. This person is the front-line representative of your company. This is also the person who helps you make the most of your advertising dollars. Answering a service contractor's telephone is a sales position that requires as much sales skill as any other position in the company.
This series will teach your existing staff how to book more service calls that are of a higher quality.
If you've got the wrong person in that position, this series will teach you how to find and train the right person.

SERVICE ROUNDTABLE MEMBERS RECEIVE A 10% REBATE THROUGH THE ROUNDTABLE REWARDS PROGRAM.
INCLUDES TWO (2) AUDIO CDs AND A CD-ROM
MANAGER AUDIO CD:
Introduction
Higher Quality Service Calls
Who Answers the Phone?
Recruiting a CSR
Who to hire
Where to Look
The Interview Process
New CSR Training Program
CSR AUDIO CD:
How to sell service
Set the stage
How much is a service call?
Overcoming Objections
No Prices Over the Phone!
The Dispatch Fee
CD-ROM:
Manager's Manual
CSR Manual.
NOTE: This course is to help you determine if you have the right person answering the phone, and if you don't, it will teach you how to find, recruit, and train that individual. The CSR audio CD is for people who are already pretty good on the phone, who want to know how to answer the phone in a service comany properly. If you've got people answering the phone that are completely devoid of telephone skills, check out the "Complete Customer Service CSR Training Program."