34-Day Sales Survival School
PLUMBERS, ELECTRICIANS, HVAC TECHS, and HVAC SALESMEN:

It's not that challenging to make a favorable impression. The question is, can you close?
Do you know how to handle internet shoppers?
Do you want to have a higher sale or service invoice?
Do you have difficulty overcoming the price objection?
Do you know how to make the sale when only one-half of a couple is present?
Do you know what to say when they tell you they want to get other bids?
Do you know what to say when they tell you they want to wait or think it over?
Would you like to know all that?
If so, then come to my 3-Day Sales Survival School in Fort MYers, Florida.
If you've got the desire, I'll give you the skills you need to succeed in plumbing, electrical and hvac sales...salespeople and service techs alike!

"The [Sales Survival School] has literally changed my life. I thought I was good at selling before and now I realize that I was really missing the boat. This was the best money I have ever spent!" (C.E.)
These are NOT courses on how to fleece the public.This course teaches techs and salespeople how to sell by delivering a superior level of service. Be thorough, be truthful, be confident, be good listener, and be a good communicator. That, and a good attitude, are all that's needed.
The problem with selling our products and services is that people won't necessary do what is in their own best interest to do. That's where the salesmanship comes in.
Also, many people have difficulties with decision-making and a commitment phobia. A good closer is simply someone who is good at helping people make decisions, and that's what this course teaches.
Tuition and other details are at the bottom of this message.
Topics covered in these courses:
* The Paper Towel Close
* The 'Done Deal Presentation'
* Closing Techniques
* Four "Fallback Responses"
* The "Price Complaint"
* Internet Shoppers
* One-half of a Couple
* "I want to wait ... If it ain't broke, don't fix it!"
* Are You Talking Yourself Out of Sales?
* Developing Your Listening Skills
* Keep It Short and Simple
* Educating vs. Enlightening
* The Most Important Thing to Stress
* Why Should They Buy From You?
* Never Quote the Bare Minimum!
* Pre-Judging Calls
* Don't Buy Into Their "Sob Stories"
* Making Effective Use of Your Drive Time
* Your First 60 Seconds
* Goal-setting
* Indoor Qir Quality for HVAC and Water Treatment for Plumbers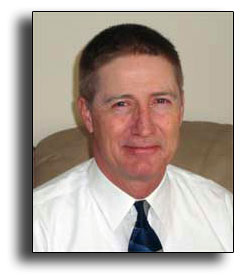 "The classes that Charlie offers are one of a kind and cannot be duplicated!!!! Go to them or get his other training materials. This is the real deal!!! I tripled my revenue and my earnings within a year by using his training materials. And just to be clear it is not just about the money. It is giving your customers the facts about their systems, whether it's HVAC, Plumbing or Electrical. True Professionals tell the customer about the whole system. They do not just use band aid after band aid. With his training, you will learn how to present your findings and give your customers options so that they are in control of how they spend their money. There is no arm twisting, no creating fear or anxiety. It's just the facts and the truth so the customer can make the best decisions for them and their budget. I thank Charlie for helping me in becoming a Professional." (D.M.)
Once you leave the "Sales Survival School"...
You will never be intimidated again!
You will establish instant rapport!
You will never lose control in a sales situation!
You will never be stuck for words!
You will never be afraid of the price objection!
You will never worry about money again!
Charlie's training is awesome. He is one of the very best! His class will take you to the top of your game. Invest in your future. This will start paying you the first call you run after class. It will continue to pay you on every call you run forever. Where else can you get that high $$$ of return on your investment with an immediate return? (R.A.)
Tuition:
$3,000 per person

$2,500 for the second person from the same company coming to this class

$2,000 for each additional person

from the same company coming to this class
To enroll: Call Charlie Greer at 1-800-963-4822
Click here for additional details on the location, hours, etc.
Click here to see some video testimonials from Electricians, Plumbers, HVAC Technicians, and HVAC Salespeople.
Click here to read some testimonials from Charlie Greer's Sales Survival School