4 Day Sales Survival School

"The [Sales Survival School] has literally changed my life. I thought I was good at selling before and now I realize that I was really missing the boat. This was the best money I have ever spent!" (C.E., contractor, Sault St. Marie, MI)
PLUMBERS, ELECTRICIANS, HVAC TECHS, and HVAC SALESMEN:
Do you have trouble "closing" and "handling objections?"
Do you want more confidence in your sales skills?
Good salespeople are not born...they are made!
You want to get good at sales? It's done in three steps:
Practice.
Practice!!
Practice!!!
If you've got the desire, I'll give you the skills you need to succeed in plumbing, electrical and hvac sales...salespeople and service techs alike!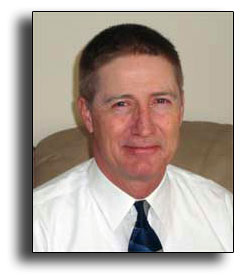 "The classes that Charlie offers are one of a kind and cannot be duplicated!!!! Go to them or get his other training materials. This is the real deal!!! I tripled my revenue and my earnings within a year by using his training materials. And just to be clear it is not just about the money. It is giving your customers the facts about their systems, whether it's HVAC, Plumbing or Electrical. True Professionals tell the customer about the whole system. They do not just use band aid after band aid. With his training, you will learn how to present your findings and give your customers options so that they are in control of how they spend their money. There is no arm twisting, no creating fear or anxiety. It's just the facts and the truth so the customer can make the best decisions for them and their budget. I thank Charlie for helping me in becoming a Professional." (D.M.)
Once you leave the "Sales Survival School"...
You will never be intimidated again!
You will establish instant rapport!
You will never lose control in a sales situation!
You will never be stuck for words!
You will never be afraid of the price objection!
You will never worry about money again!
Charlie's training is awesome. He is one of the very best! His class will take you to the top of your game. Invest in your future. This will start paying you the first call you run after class. It will continue to pay you on every call you run forever. Where else can you get that high $$$ of return on your investment with an immediate return? (R.A.)
SCHEDULE:
HVAC RESIDENTIAL REPLACEMENT SALES - FEBRUARY 6-9, 2018 AND MARCH 6-9, 2018
SERVICE TECHNICIANS - FEBRUARY 20-23, 2018 AND MARCH 13-16, 2018

None of these dates work for you? Give me a call at 1-800-963-4822 and tell me what date works for you and I'll build a class around it!
The classes focuses heavily on:
Beating low-bidders
Dealing with one-leggers (one-half of a couple)
People who want to put off their decision for a few years
Indoor air quality (HVAC)
Water purification/filtration (Plumbers)
Various Electrical upgrads
The in-home sales procedure
Internet buyers
People who want to think it over or get other bids.
Tuition: $3,000 per person. $500 discount for each additional person from the same company.
Discount on additional attendees: $2,500 for the second person from the same company coming to any school this season. $2,000 for the third person, $1,500 for the fourth person, $1,000 for the fifith person, and $500 for the sixth person. They do not have to attend the same class, they only have to attend one of the classes held this season. The season ends May 31.

Room rate: $169 per night (+ taxes). All rooms are two-room suites with kitchen. Full breakfast, lunch, and light dinner with beer & wine included. Click here for additional details on the location.
To enroll: Call Charlie Greer at 1-800-963-4822
Click here for additional details on the location, hours, etc.
Click here for a video testimonial by a recent graduate.
Click here to see another video testimonial by a recent gradute.
Click here to see video testimonials by plumbers.
Click here to read some testimonials from Charlie Greer's Sales Survival School