About Charlie Greer
"I believe that profitability is not a matter of luck nor is it a result of hard work. It takes as much hard work to fail as it does to succeed. Profits are not made by accident, they are made on purpose. Profits are a result of sound thinking, intelligent planning and deliberate right actions."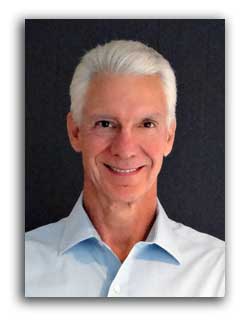 I started plumbing in 1975 as a pipe-fitter, doing things the old-fashioned way - threading black pipe by hand, etc.
I got into HVAC in 1985 by answering a classified ad for a sales trainee at Ron Smith's old company, Modern Air, in Fort Myers, Florida. After a couple of years I received national recognition for my high closing ratio and high average sale. By 1988 I quit taking leads and did nearly 100% self-generated HVAC sales.
While at Modern, I started running service calls with the technicians to learn more about the industry and the equipment, and to bond with my co-workers. While working with them, I couldn't help but observe that they were stepping over and around replacement opportunities galore because they weren't interested in sales. Starting around 1989, I stopped running sales calls and began working out of a service truck.
In 1990 I began my consulting practice, specializing in sales training for the contractors, service technicians, salespeople, and CSRs of PLUMBING, ELECTRICAL, and HVAC service companies.
For 15 years I traveled throughout North America, running sales and service calls with HVAC contractors, their salespeople, and their service technicians. I've worked in every kind of company, from large to small, in big cities and out in the country.
Prior to this I was a licensed optician in the state of Ohio for nine years. During that time I also taught Tae Kwan Do and boxed professionally.
Today, in my spare time, I go bass fishing, ride a recumbant trike, work out, raise worms, and act in community theatre.
Click here to read the Comanche Marketing piece on "True Character," which featured Charlie Greer.