Forms Manual
Tom McCart's Forms Manual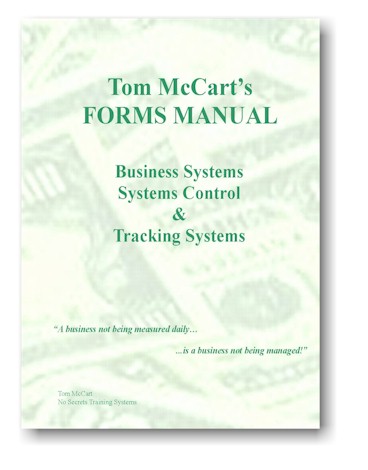 A business not being measured daily is a business not being managed!

This volume contains over 250 much needed forms to help control and track every aspect of running a service company.

The forms cover such topics as:


Personnel
Sales
Service
Installation
Agreements
Marketing
Office
Financials
Management
Comprehensive Employee Handbook.

Includes a CD (requires Microsoft Publisher) with every single form in the book on it to make printing and modifying forms quick and easy.

REGULAR PRICE: $199 ON SALE: $99

SPECIAL OFFER: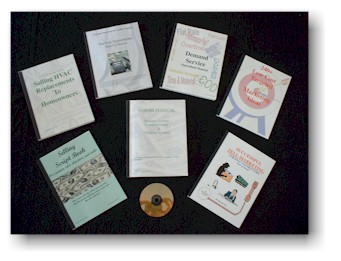 NOTE: Tom McCart died of Lou Gehrig's Disease on June 10, 2004. ALL of the proceeds from the sale of Tom McCart products go to his family to pay for his medical and long-term care expenses. To date, the sale of these products has raised over $100,000.

Order & Shipping Information
Order the entire Tom McCart Library of all seven books for only $499 $299 (plus shipping & handling) and get a FREE copy of "From the Sky Up: the Tom McCart Story on DVD!
THAT'S OVER 30% OFF THE NORMAL PRICE!
To take advantage of this special, limited time offer, click on the "Add to Cart" button or call 1-800-963-HVAC (4822). Orders typically ship the following business day.
Read Charlie Greer's Retrospective of Tom McCart. Return to top of page