HVAC Service Department Operations Manual
Demand Service Operations Manual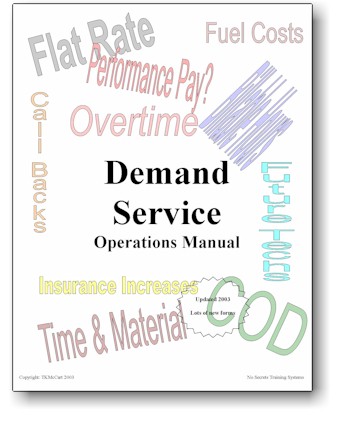 A mandatory resource to help you build a successful service department. Learn organizational systems to help you run a profitable service department.

Included in this jam-packed resource is:
Performance-based pay system
A technician proficiency test
An installer test
Job descriptions
Tracking systems
Service forms
Punch lists to help you in building a well run service department.

"I just wanted you to know that the book I bought from you has probably saved my company from financial ruin. The day I read that book I begin to understand how to run a Service Department. Your book helped me to look at what I was doing wrong." -- B.F.

REGULAR PRICE: $99 ON SALE: $49

SPECIAL OFFER: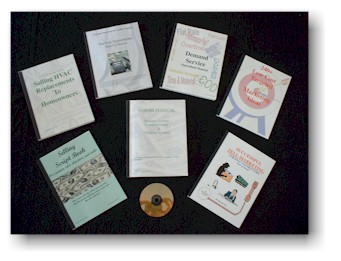 NOTE: Tom McCart died of Lou Gehrig's Disease on June 10, 2004. ALL of the proceeds from the sale of Tom McCart products go to his family to pay for his medical and long-term care expenses. To date, the sale of these products has raised over $100,000.

Order & Shipping Information
Order the entire Tom McCart Library of all seven books for only $499 $299 (plus shipping & handling) and get a FREE copy of "From the Sky Up: the Tom McCart Story on DVD!
THAT'S OVER 30% OFF THE NORMAL PRICE!
To take advantage of this special, limited time offer, click on the "Add to Cart" button or call 1-800-963-HVAC (4822). Orders typically ship the following business day.