The Planner for Salespeople and Service Technicians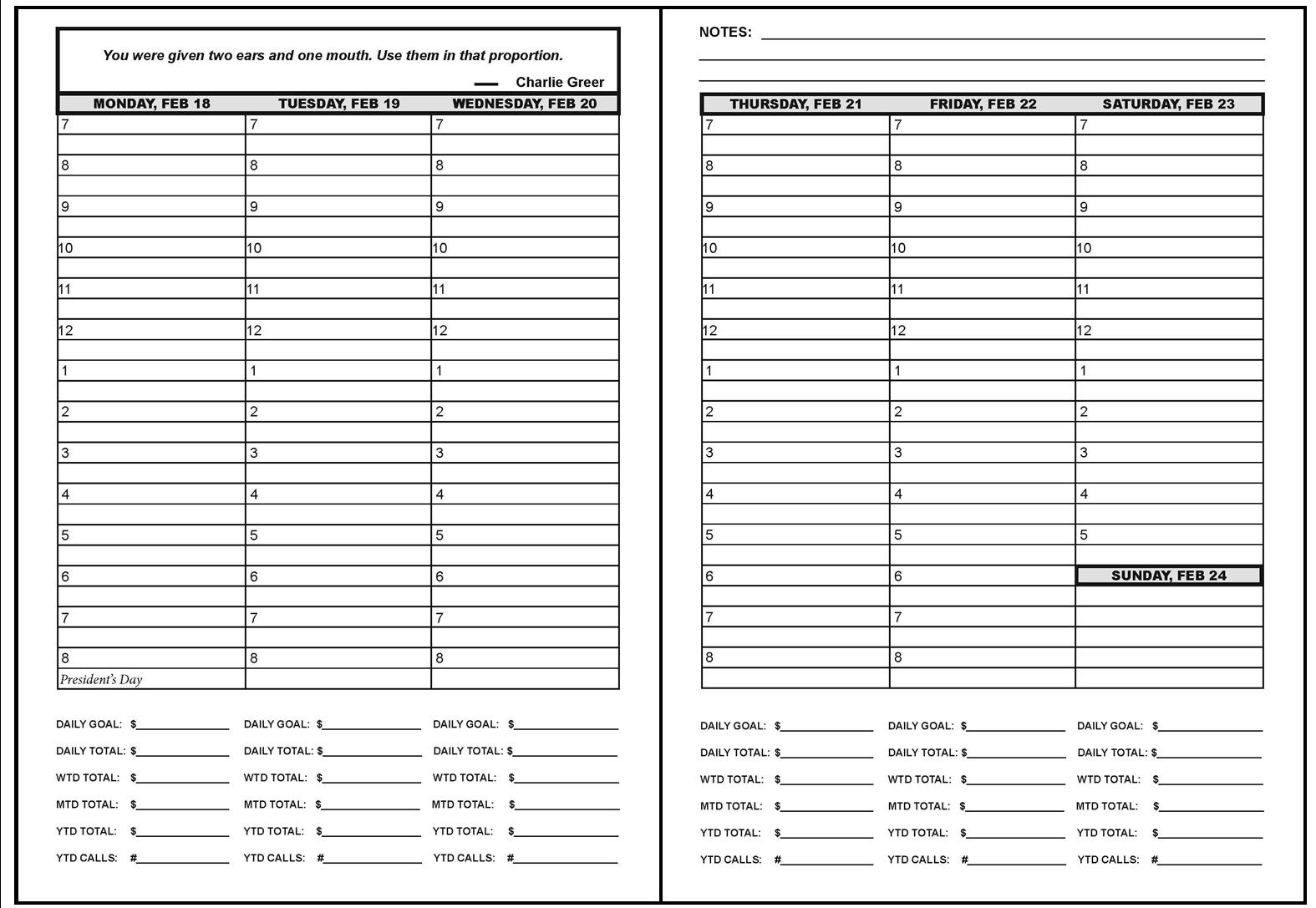 NEW FOR 2019: LARGER SIZE!
Order Toll Free at 1-800-963-4822 or +1-239-454-1131
The best, most efficient way of maximizing your career and improve your personal sales and profitability is to get organized and start keeping track of your sales figures.
Good salespeople set sales goals. You start setting sales goals by keeping track of what your sales are now, then gradually improving them on a daily basis. Before you know it, you're the top selling salesperson or service technician.
The 2019 Official Tec Daddy Planner helps you stay on top of your:
Daily, weekly, monthly, and yearly sales totals
Average daily and weekly totals
Average sale
Sales goals
Appointments.
WANT TO TRY USING THIS PLANNER BEFORE YOU BUY IT? Click here to download the month of January, 2019.
This planner is based on the advice Tec Daddy provides in the very first video of the Tec Daddy series.
Click here to watch the first video of the Tec Daddy series, where he explains the necessity of using a planner to log your sales, and how to do it.
"Your daily technician log is genius!!! The guys really have enjoyed using them and have been showing up early to review the prior day. Thank you!!!" -- J.B.
"Our guys love your planners and it really motivates them to continue to improve and set even bigger goals." - D.C.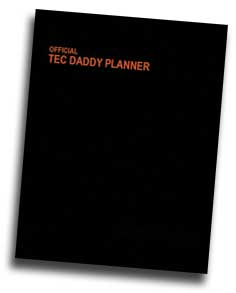 FEATURES:
12-MONTH PLANNER: RUNS FROM JAN - DEC 2019
7.75" X 10.75"
Tough, leatherette covers
Inlaid copper lettering
Heavy-duty spiral bound
High quality paper
See an entire week at a glace
Sales stats on every page
Instructions on its use
Tips on improving your sales.
DESIGNED SPECIFICALLY FOR:
Plumbing Techs
HVAC Techs
Electricians
Salespeople
Contractors.
The more you buy at once, the less they cost! Get one for every member of your team (and don't forget the new people you'll be hiring this year)!
ATTENTION NON-US CUSTOMERS: I ship every other product I sell to anywhere in the world with no additional shipping charge. These planners require special packing and handling to arrive in perfect condition. The price to ship these out of the US has gotten ridiculous. I just spent $53 to ship one dozen planners to Canada. If you're from outside the US, and want planners, call me in advance or, better yet, place your order online, and ignore the standard shipping charge. I will then contact you via phone or email to tell you the shipping charge. Your credit card will not be charged until I get your approval on the higher shipping charge.

Order Toll Free at 1-800-963-4822 or +1-239-454-1131